The share prices of Hong Kong's 30 largest technology-focused companies overall are up close to 60% this year.
And there's a pretty good reason for its rally. These are the also best companies within Asia's technology ecosystem — consisting of cloud solution providers, e-commerce platforms and semiconductor suppliers.
These sectors are disrupting the way people shop, travel, and even manage their own health. Not to mention, the Covid-19 pandemic is forcing people to adopt these new technologies quickly.
For example, you have Alibaba Group (SEHK: 9988), the largest online marketplace where people can conveniently buy and sell stuff online.
There's also Meituan-Dianping (SEHK: 3690), an online discount superstore selling shopping and entertainment vouchers.
Then there is Tencent Holdings (SEHK: 0700), which runs the popular WeChat messaging platform and owns some of the most-played mobile games such as Fortnite and Clash of Clans.
In fact, some of these companies are already ranked among the biggest internet companies in the world.
This is why both Lion Global Investors and OCBC Securities have teamed up to launch the Lion-OCBC Securities Hang Seng TECH ETF. They want to capture Asia's biggest technology companies by tracking the top 30 companies in the Hang Seng TECH Index.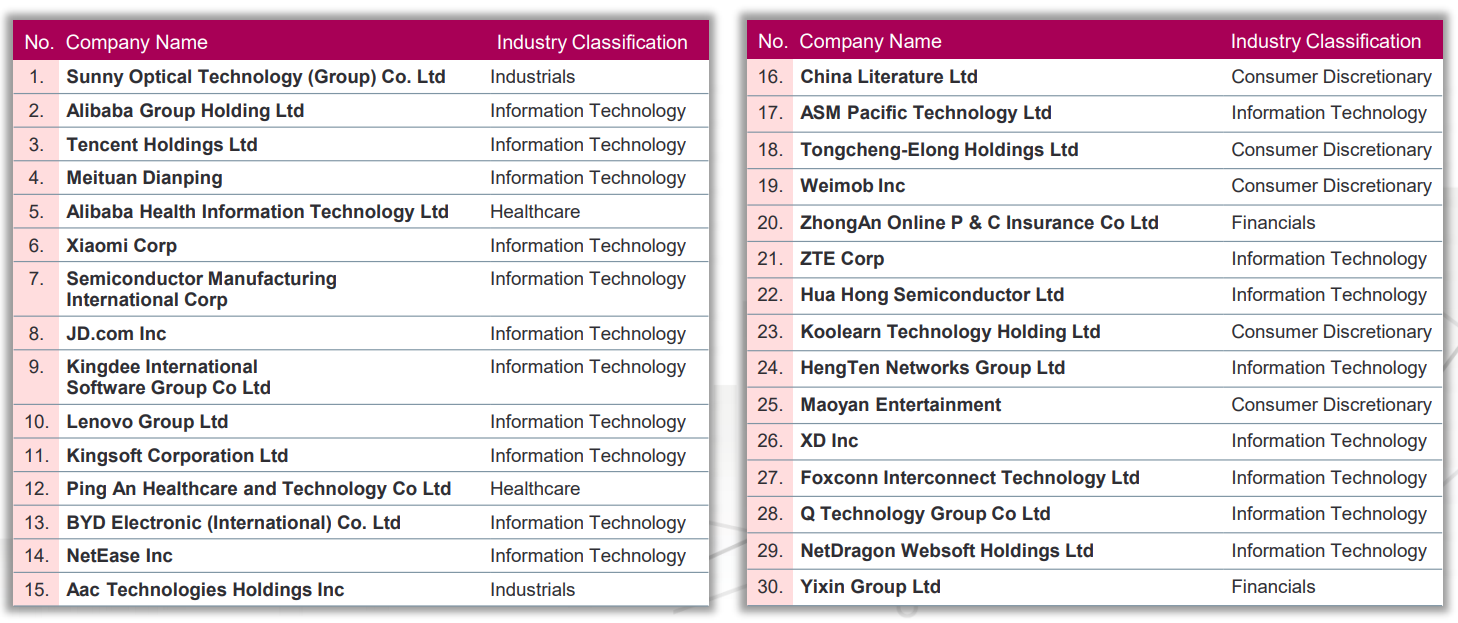 Source: Lion-OCBC Securities Hang Seng TECH ETF
At its most basic, an ETF, or exchange-traded fund, contains a set of mathematical instructions to tell the ETF to mimic all the stocks from an index. An ETF allows you to easily access an index's performance without paying for each stock's transaction fees.
Now, one interesting feature of the Lion-OCBC Securities TECH ETF is its "Fast Entry Rule". Simply put, IPO stocks will be added into the fund if the stock's market capitalization is part of the top 10 companies in the Hang Seng TECH Index.
Here's the thing. China is home to some of the world's most valuable start-ups, including Ant Financial (USD 200 billion), Byte Dance (USD 95 billion) and Didi Chuxing (USD 58 billion).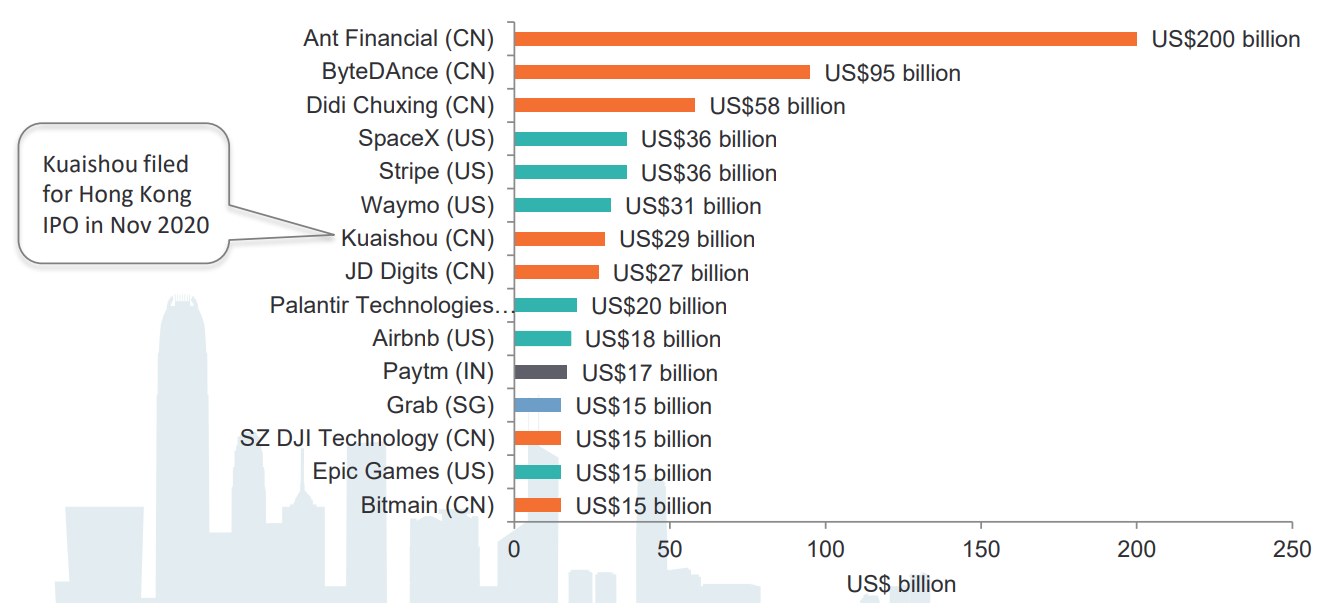 Source: Lion-OCBC Securities Hang Seng TECH ETF, Bloomberg
The Fast Entry Rule allows investors to quickly capture potential gains once companies get listed on the exchange.
Removing problems
While tech stocks are famous for their massive gains, it's also a well-known fact that the sector faces a high failure rate.
The last thing an investor needs is to pick the wrong technology stocks.
Hence, the Lion-OCBC Securities Hang Seng TECH ETF makes sure each stock weight is capped at 8% of the entire fund, with rebalancing performed quarterly.
This process ensures adequate diversification, which prevents investors from racking up huge losses if a few of these stocks head south.
But what's more important, in my opinion, is that the ETF helps investors get away from poorly-managed tech-focused unit trusts.
Most tech-focused unit trusts are a complete waste of your money. Managers pick bad stocks, fees are expensive and performance is dismal.
Yet, many of these unit trusts charge a hefty 1.5% to 2% yearly fees on your investment.
In contrast, the Lion-OCBC Securities TECH ETF offers a cheaper alternative, where investors pay up to 0.68% annual fees for the first 2 years to invest in the fund.
This fee is also known as the total expense ratio.
Not the only fund in town
But here's the other thing. The Lion-OCBC Securities Hang Seng TECH ETF is already late in the game.
A few months ago, CSOP Asset Management, a major Chinese investment fund, was the first to launch a Hang Seng TECH Index ETF.
Today, its fund's assets under management (AUM) has hit HK$5.1 billion.
Even BlackRock Inc (NYSE: BLK), the Big Three of index funds, jumped on the bandwagon with its own Hang Seng TECH Index ETF.
BlackRock has become the fourth investment fund to launch a similar ETF.
Get Smart: A cheap and safe way to "tech up"
A hands-off investor may like the newly-launched Lion-OCBC Securities Hang Seng TECH ETF.
All the work is done for you.
And rather than painfully buy all 30 stocks in the Hang Seng TECH Index, it's probably cheaper and safer to diversify into Asia's biggest technology-focused companies through an ETF.
Of course, with so many other investment companies selling their own ETFs, you've also more than spoilt for choice.
Get Smart with The Smart Investor.  CLICK HERE for your FREE subscription to our Smart Investing newsletter. Take control of your financial future and Get Smart in Investing with us.
Don't forget to follow us on Facebook and Telegram for some of our latest free content!
Disclaimer: Willie owns shares in Tencent Holdings.