The Smart Investor is co-founded by David Kuo, Joanna Sng, and Chin Hui Leong. The company was formed in late 2019 from the ashes of the Motley Fool Singapore.
The Smart Investor believes that everybody can learn how to invest, smartly. We aim to educate people on how to invest smartly by providing investing education, stock commentary and market coverage for Singapore and around the world.
Meet The Smart Investor Team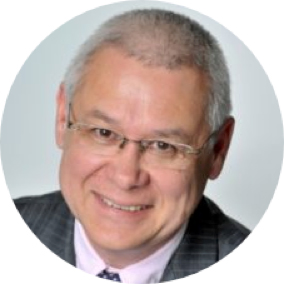 David is the co-founder of The Smart Investor, a website dedicated to educate people on how to grow their wealth through stock market investing.
As a renowned financial broadcaster, David's views are regularly sought by the MoneyFM, BBC, CNBC, RT, ChannelNewAsia and 938LIVE. He is a regular columnist at THE BUSINESS TIMES.
David was the CEO of the Motley Fool Singapore prior to its closure, where his free weekly bulletin "Take Stock Singapore" was read by over 140,000 Singaporean investors.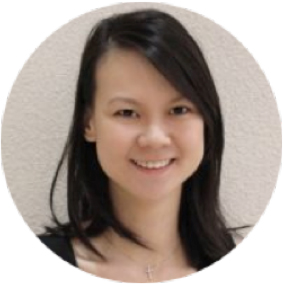 Joanna Sng – Co-Founder, Head of Business
Joanna Sng is the co-founder and head of Business at The Smart Investor. Passionate about helping Singaporeans gain financial freedom, Joanna decided to start up The Smart Investor in 2019.
In her previous role, Joanna was hired by The Motley Fool in 2012 to start its Singapore operations, and played a key role in leading and building the business from the ground up. What started as two employees soon grew to 13 as the business grew in scale and profitability. Prior to joining The Motley Fool, Joanna used to work for the Singapore Economic Development Board, and headed up the operations in the southeastern region of the United States.
She graduated from the National of University of Singapore's Business School. Joanna has 3 young children and 2 furkids, and misses sleeping in on weekends.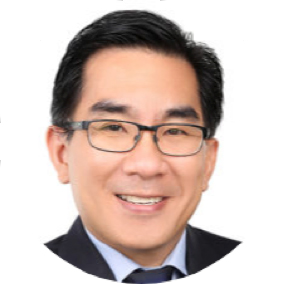 Chin Hui Leong – Co-Founder, Head of Investing
Chin Hui Leong (or Chin) started investing in 2005. What started as a side interest soon became a lifelong pursuit. From 2012 to 2017, he served on the Motley Fool's Premium Portfolio Management Service, Supernova, working alongside Motley Fool co-founder David Gardner. From 2017 to 2019, Chin was a senior analyst at the Motley Fool Singapore that created six market-beating stock picking services. Its flagship service, Stock Advisor Gold, outperformed the benchmark by almost 2x over a 3.5 year period. His initial investing strategy in 2005 was akin to throwing spaghetti on the wall to see what sticks. Then, in January 2007, he bought a company that offered rental DVDs by mail. You might know the company today as the online-streaming juggernaut, Netflix, a stock which has delivered returns of over 15,000% for his own portfolio*. His second-best performing stock, Amazon.com, has produced returns of almost 2,600%*. Stocks like these are life-changing and has come to define his style of investing. When it comes to stocks, he looks for growth, plenty of it, that can be found in industries that are still being defined. Chin has a Masters of Science (Logistics) and a Degree in Engineering (Mechanical and Production) from Nanyang Technological University.
*Returns as of 21 August 2020
Royston Yang – Portfolio Manager
Royston Yang has been an investor for the past 14 years and strongly believes that value investing is an effective way to grow one's wealth over time.His first foray into value investing started after reading the seminal book "The Intelligent Investor" by the great Benjamin Graham. He cites Phillip Fisher, Howard Marks and Warren Buffett as strong influences on his investment style. Royston used to write for the Motley Fool Singapore. He holds a Bachelor of Accountancy from Nanyang Technological University and also an MBA from the National University of Singapore. Royston has worked in accounting and audit for the past 10 years and also has experience as a buy-side investment analyst for six and a half years. Apart from investing, Royston also enjoys rock ballads, cycling and a game of squash. Catch Royston on MoneyFM discussing REITs, value investing, and how to avoid scams.
Chong Ser Jing – Contributor
Ser Jing graduated with honours in 2012 from the National University of Singapore's Engineering Science Programme. But having been bitten by the investing bug since he was in his late teens, he decided to pursue a career in the investing world. From January 2013 to October 2019, Ser Jing served in The Motley Fool Singapore as a writer as well as a co-leader of the investing team. One of his career highlights with Fool Singapore was to help its flagship investment newsletter, Stock Advisor Gold, outperform a global stock market benchmark by nearly 2x over a 3.5 year period. Ser Jing has been helping his family invest since October 2010, and is also the co-author of a popular Singapore-themed investment book "Invest Lah! The Average Joe's Guide To Investing." When he's not busy digging through company reports, writing about his thoughts on investing, or actually investing, he can be found diving, playing music, exercising, meditating, playing football, and spending quality time with his loved ones. Ser Jing blogs at The Good Investors (thegoodinvestors.sg) and is also the co-founder and portfolio manager of a long-term-focused global equities investment fund that started operations in May 2020.
Felicia Tee – Business Development and Marketing Manager
Felicia is our Marketing and Business Development Manager. She is focused on reaching out to more Singaporeans to teach them how to invest to build a better future for themselves and their families. Felicia graduated with distinction from Curtin University, obtaining a Bachelor of Commerce in Management and Marketing. She has over 14 years of experience in marketing, business development, and corporate sustainability with HSBC, Citibank and a tech start-up. In her free time, Felicia enjoys jogging, cycling and going for nature walks with her two children.
Felicia Boey – Member Experience Manager
Felicia is our Member Experience manager. With over ten years' experience in public and media relations at Resorts World Sentosa, Felicia manages member communications and ensures members enjoy a seamless Smart Investor experience. She graduated from the University of Western Australia with a bachelor's degree in Biomedical Sciences and spends her free time reading about true crime, volunteering and doing crafts with her three children.