On Monday, Singapore's Land Transport Authority (LTA) ruled that electric scooters, commonly known as e-scooters, will be banned from all footpaths effective from 5 November 2019.
The ruling is the toughest measure yet, following a safety review by the LTA. 
Prior to the decision, Tan Tock Seng Hospital reported that there has been a 68% surge in personal mobility device (PMD) related accidents over the past three years, including six unfortunate deaths. 
On the other side, the swift ban has left e-scooter users on a lurch. Up to a third of GrabFood delivery workers, for instance, has been effectively grounded and unable to perform their duties.    
The news is undoubtedly the talking point of the week. 
But amid the discussion, there was an important plan shared by the LTA that investors might have missed.  
The Big News
E-scooters may be banned from footpaths but not from park connectors or bicycle lanes. In other words, e-scooters are not totally banned — but restricted in its use. 
And here's a key plan that investors might have missed. 
As part of the announcement, the LTA revealed plans to triple the current 440km cycling path network by 2030. By any measure, that's a significant undertaking. 
For me, the expansion was not a surprising development. You see, the majority of cars trips tend to be a short distance. And e-scooters and bicycles are particularly well suited for that purpose, rather than cars. 
PMDs form part of the micromobility movement, a term coined by Horace Dediu. In the graph below, his team shared the distribution of car travel distance in the US. Clearly, it is skewed towards shorter trips.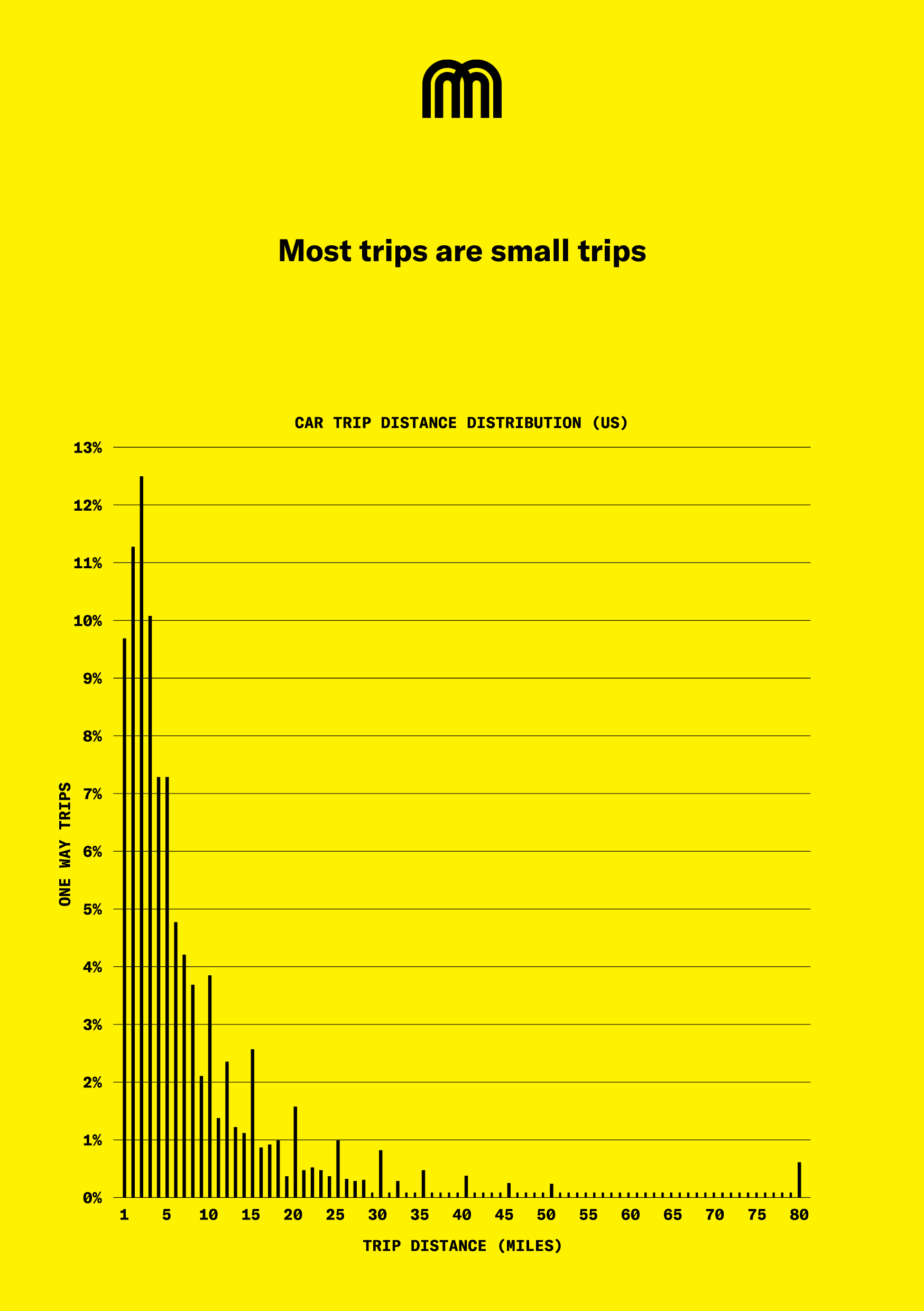 Source: micromobility.io
Given the urban nature of Singapore, it would not be surprising if the data is distributed the same way. 
However, there's a key difference between the US and Singapore. The Lion City has limited land and has to decide how to allocate its scarce land.
Singapore's car-lite society
Singapore's Ministry of Transport said that 12% of the country's land is used for roads. For comparison, 14% has been allocated for housing. Obviously, when it comes to deciding how Singapore's land is used, there are trade-offs to be made. 
Building more roads is not sustainable, the ministry said in a post on August 2019. 
In fact, the Singapore government has been actively reducing the yearly growth rate of vehicles over the last decade. As it stands, the number of cars on Singapore's road has been capped. 
That would mean that other forms of transportation will be needed. 
Get Smart: The Future of Transport
The lack of a total ban implies that the e-scooters are still considered a viable solution for Singapore's transportation needs, alongside public transport, bicycles and possibly autonomous cars in the future. 
That is why I think that a total ban is not in effect. 
If Singapore is able to reduce the amount of car parks and roads in the country, it would free up valuable land for other uses. For context, 6% of Singapore's land, or half the current percentage allocated for roads, is an area equivalent to just under 300 VivoCity malls.    
For a land-scarce country like Singapore, I reckon that it would be a deal too hard to ignore.
If you'd like to learn more investing concepts, and how to apply them to your investing needs, sign up for our free investing education newsletter, Get Smart! Click HERE to sign up now.
None of the information in this article can be constituted as financial, investment, or other professional advice. It is only intended to provide education. Speak with a professional before making important decisions about your money, your professional life, or even your personal life.